Hi friends, and welcome to our blog! We have long loved dishing out advice on all thingsoutdoor furniture in the store, so we thought we'd make it official and put it out for all the world to see (yikes). First, let me introduce myself- I'm Katie, and my parents started the store 38 years ago when I was 12. I grew up in Williamsburg, and am a proud alum of the College of William and Mary (Go Tribe!). I spent 10 amazing years in big consulting but my heart was always in design and furniture. My soon-to-be husband and I moved to Williamsburg in 2004 so I could join our family furniture store. 19 years later, we are spinning from the chaos ofparenting two boys, running our businesses, and trying to catch a breath when we can- and loving all (ok, most, ha) of it!
At Williamsburg Wicker Patio and Home, we love all things furniture, but the outdoor furniture world is especially close to our hearts, and we truly enjoy sharing our knowledge in how to make your outdoor space your favorite space! Our most recent additions to the store have
been in two different directions- not only have we increased our outdoor offerings, particularly in the poly lumber category, but we have also expanded into fully indoor spaces like great rooms, dining spaces, and bedrooms as well!
As this is our very first blog post, I would like for you to get to know our store a little bit better! Excited to talk all things furniture- indoors and out- with you again soon!
Top 8 things to know about Williamsburg Wicker Patio and Home!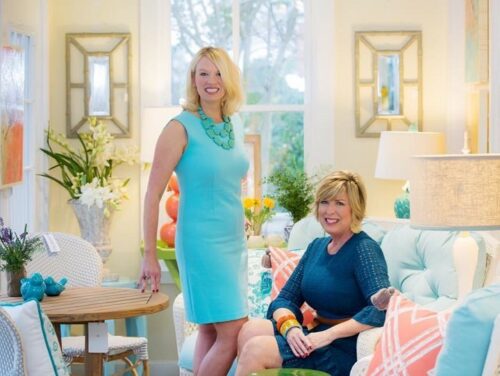 1. My mom, Elva, started our store, Williamsburg Wicker Patio and Home, over 37 years ago – we are a true family owned and operated small business. Our store manager Anne has been with us for over 25 years, and I officially joined the store in 2004. Anne and I make all of the buying decisions for the store, and go to multiple markets every year to shop for the best mix of wicker, aluminum, teak, sling, poly, upholstery, and accessories for indoor, outdoor, and porch!
2. My Dad, Oscar, was our original Warehouse Manager. He used to work all day at the shipyard as a nuclear engineer and then drive to the store to unpack and deliver furniture! I truly don't know how he did it. He is now happily retired, but can frequently be spotted in his garden in front of the warehouse, or tending to his peach tree!
3. QUALITY is #1 in our books. Yes, we are more expensive than the big box stores- that is not what we sell. We focus on a lovely quality outdoor furniture product that you will have for many years. Whether you are just starting out, or already know what you like-we highly recommend buying a quality outdoor furniture product that you will have for years to come. We love to add fun accessories, like outdoor rugs, throw pillows, and more- so that your space reflects your personality and style!
4. MIX IT UP! While we do sell many "sets" of furniture, we love to mix it up a little bit- such as maybe a wicker sofa and chairs, aluminum dining, and an aluminum coffee table in front of the wicker that brings the space together. The fun is in the details!
5. MEASURE MEASURE MEASURE. Can't tell you how many times we have heard "I'm sure that sectional will fit!" Ack, um, no – the numbers do not lie. Measure your spaces and we will do the heavy lifting (ok, floor planning) for you- we will create a to-scale model of your space and help you design a room that has a great flow, and works for your lifestyle!
6. BRING US PICTURES! We really do want to see them! We love to help you find the perfect outdoor (or indoor!) furniture- and we can do our jobs so much better when we can see what we are decorating! Take pictures (and measurements! See #2, above!) and bring them in- or even email them to us ([email protected] or [email protected]) before your visit so we can get a head start!
7. We treat your outdoor space like it's a room – and we feel pretty confident that once your porch, patio, deck, or sunroom is styled up nice and pretty, it will get a ton of use! We have great outdoor (and indoor) rugs from companies like Capel and Annie Selke; funky and interesting coffee and end tables to add a pop of color or texture; garden stools that range from cool and contemporary to chinoiserie chic to add a little interest; and all sorts of great accessories like pots, urns, artwork, and more so you really feel at home!
8. Ultimately, this is a labor of love for us. We truly find joy in helping you make your outdoor (or indoor!) space your favorite place. We love our customers and nothing makes feel better than knowing that we have brought some happy to your world, and
that you love your new space!
Thank you for reading my very first post. While I do have quite the list of topics to cover in future posts, I would love to know some subjects that interest you! Until the next time- happy decorating!
Xo,
Katie